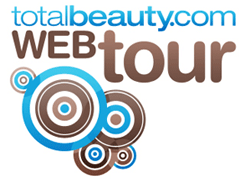 See what's happening in the beautiful blogosphere this week!

Beauty Junkies Unite spies Spring's "IT" color for lips from Max Factor, "Ms. Right" and then puts the new 2000 Calorie Extreme mascara to the test.
Viva Woman finds out if mineral makeup is too drying and not suitable for all skin types.
New Year, new skincare! Beauty411 reviews the new Estee Lauder Time Zone Line and Wrinkle Reducing Moisturizer and is sponsoring a giveaway. Get the details here!
Beauty Anonymous reviews Kanebo's Coffret D'Or Noble Dressy Palette.