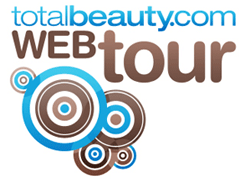 Girl-Woman-Beauty-Brains-Blog reviews and gives away a big bag of e.l.f. beauty booty.

Beauty Junkies Unite shows us how to eliminate muffin-top and be comfortable at the same time. Slimpressions makes a favorable impression!

Beauty411 shares her finds for the Best Winter Hand Creams. If your hands need relief, don't miss it!

Advice Sister's Alison Blackman Dunham is sharing Fashion Week's "must-haves" because it's always the little things that make life easier, more successful, and more fun!

Head on over to The Makeup Divas and enter to win 2 tubes of Covergirl's Lashblast Luxe Mascara. While you are there, check out the other giveaways I have.

Boutique Flair experiences oneness with chocolate thanks to Coco-Zen.

Kyl at The Beauty Couch shares some tips on how to stretch your beauty budget.